How to complete a learning pathway
How to complete a learning pathway

By Mark Winteringham
updated 9 months ago
At Ministry of Testing when it comes to online learning, we do things a little differently. Our goal is to create an online learning experience that has you taking part in your learning. Rather than watching a video, that you forget an hour later.
To help you get started in taking part. This guide breaks down the features you will use to complete lessons, courses and ultimately your learning pathway.

The learning pathway progress tracker explained
A learning pathway is made up of multiple courses that each contain multiple lessons. In this guide, we'll look at how you can use the pathway progress tracker to navigate between courses and track progress. You can learn about completing Lessons and courses here.
The learning pathway progress tracker can be found above the course lesson details as shown in the image below: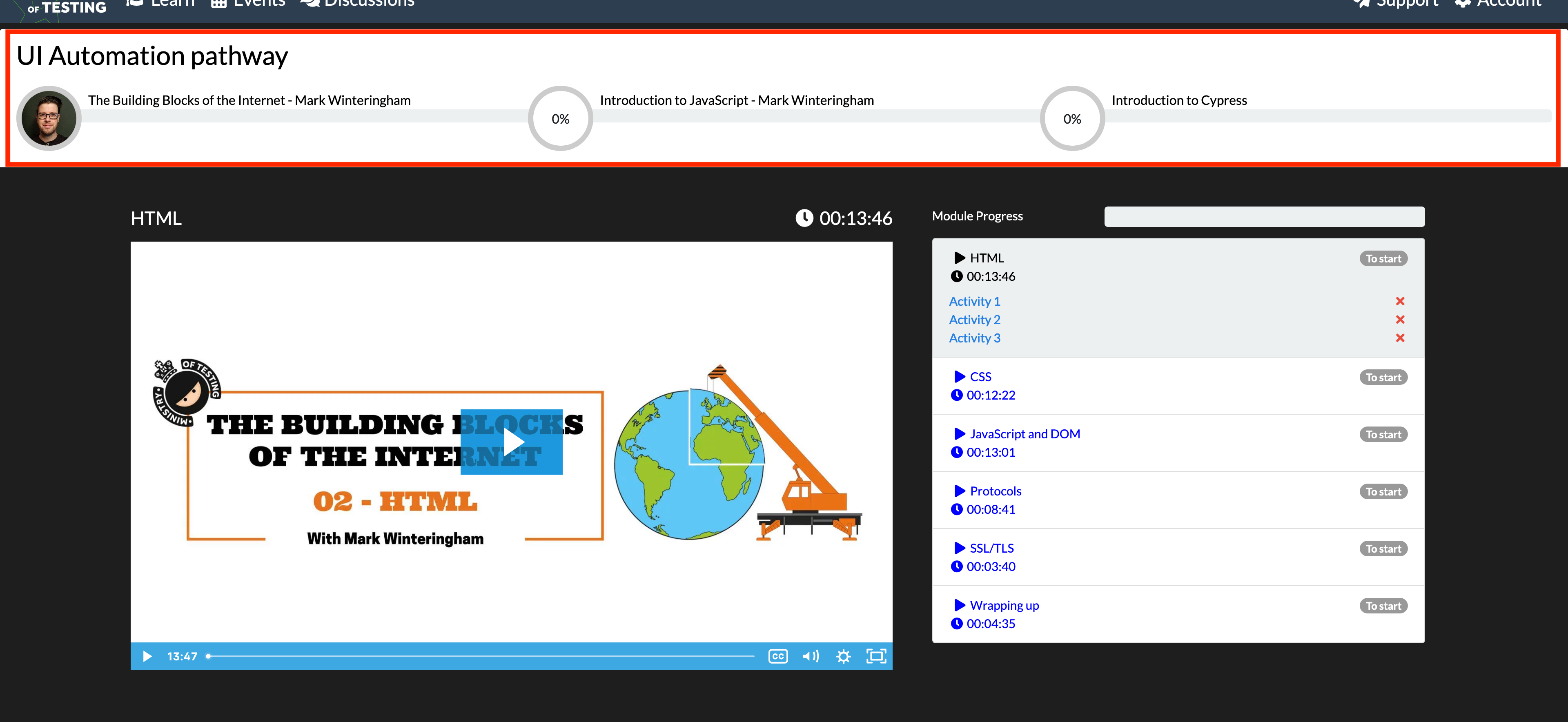 1. Tracking progress
For each course in the pathway you'll see a percentage of the course completed. Once the course is completed it will be marked green.
2. Navigating courses
Whilst we would always advise you take the courses in the order we've curated them for you, you might need to move around from course to course. To select a course, simply click on the course title in the progress tracker to be taken to the next lesson that needs completing in the course you selected.
Help Us Improve
Do you feel that this learning experience is right for you? Is this guide missing details? Do you have something to share with us about this feature?
We're always looking to improve our content and features and would love to hear from you. You can get in touch via the Gist or via email at dojo@ministryoftesting.com
Did this answer your question?